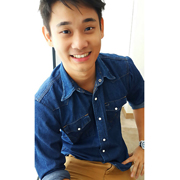 Andy Eng
Product Designer / Management
My passion is to invent new, powerful and profitable ways to adapt creatively to the consumers while turning the insights into business ideas that generate X amount in annual revenue and above.

I believe I have the ability to manage multi-disciplinary project and to navigate complex challenges. Furthermore, my experience has taught me that my professional value boils down to the following:

Teamwork is important, clear direction is the road to success.

I have big Ideas.

Do the walk and not talk the walk.

I accept challenges.

I love making new professional acquaintances. Reach out if you want talk technology, business or basketball.

Specialties: Operational management, creative direction, employee development, product design, analytics.

Feel free to contact me for any further enquires.

Check out my latest site www.andyewl.com
Product Design
Each client is unique so I employ an iterative and adaptable design process that fits within my client's methodology whether it be lean, agile or scrum. Each process varies depending on the service required which includes branding, web/mobile app design and user experience design.

Good design takes time so depending on the requirements, I can either start off by sketching ideas on a notebook or designing straight in the browser.

Having a design process provides me with a framework on how to best tackle a problem by breaking it down into a series of interconnected systems. A single screen can consist of many components, states, hidden elements, unseen feedback, user cases and scenarios, transitions and visual cues that are difficult to grasp in a single mockup, a design process provides me with an holistic overview.
My process can be broken down into 6 stages. There are many factors such as time constraints, pivoting and limited resources that can affect the outcome of each stage. Each of these stages require feedback and approval from the client before moving on to the next one. Below you can find an overview of how I typically approach a design project.
Typical Design Process
User Needs
1. Survey the client to uncover the business goals and history of the brand

2. Communicate with the client about the needs of the user

3. Liaise with the engineers to understand the technical resources available

4. Draft a scope to determine milestones that align with the goals and fit within the budget, deadline and technical resources
Preliminary Brainstorming and Exploration
1. Explore the needs and wants of the user

2. Research competitors in the market

3.Gather resources to carry out the project

4. Sketch out rough ideas
UX Design
1. Break down the epic into smaller, actionable goals

2. Research established UX patterns for achieving a similar goal

3. Uncover edge cases by building personality and intent around each type of user

4. Create user flows to determine how to complete each goal in the least amount of steps

5. Break down the user flows into a system of interconnected components

6. Develops wireframes based on the components

7. Determine various states for each wireframe e.g. empty filled, logged in, error etc
Visual Design
1. Explore visual design patterns

2. Research framework and/or guidelines if necessary

3. Experiment with different styles, colours and typography most suited to the needs

4. Transform the wireframes into high fidelity mockups

5. Generate a consistent UI kit for reusable components

6. Generate guidelines to help engineers understand visual properties such as size, style, positioning and motion
Prototyping & Animation
1. Determine the start, processing and end state for each action

2. Build interactive prototypes for the client and engineers to demonstrate motion, feedback, state and context

3. Animate visual components such as logos for intro screens and pre-loaders
Testing
1. Finalise assets for handover to engineers

2. Ensure visuals are accessible, on-brand and within cultural boundaries

3. Determine whether the visuals are adaptable at various sizes

4. Collaborate with engineers to determine any technical constraints related to the visuals
Work Experience
Virtual Banking & Payments, Assistant Vice President

2016-Present

*Notable achievements and accomplishments:

Won Maybank Hackathon 2016 – 2nd runner up

Click here to view the image

MAE - an amaezing new wallet supercharged with banking features. Takes less than 5 minutes to come onboard MAE

QRPay - Created new standard of payment by scan and pay

Biometric - Activate biometric login which can access to all accounts by just using Face ID & Voice ID.

Secure2u - A faster option in the app to approve or reject transactions without SMS TAC

New Maybank App - Redesigned Maybank app. Simpler and easier

Maybank Wealth App - Empowers affluent customers to manage their finances.

QR Pay
Appstore | Google Play

Maybank Wealth
Appstore | Google Play

New Maybank
Appstore | Google Play

1. Drive innovation, definition, deliverable planning (roadmap), and design of entirely new Maybank products and product features to deliver in alignment with team and company goals.

2. Create stylesheets, get pixel-perfect comps, discuss design challenges, export adaptively, and generate real code for the design elements.

3. Scale and transition from sketch to mature solid features.

4. Monitor and measure launched products and feed learning back into product development process.

5. Currently manage two direct members in the team to maximize productivity.

6. Push the boundaries beyond traditional forecasting, be creative, adaptive and eager to learn new technical skillsets.

7. Be a multi-tasker, supporting teams across the department. Be one of the go-to people for needs and objective data driven assessment of a situation.

8. Connected where the action is, able to understand each department's workflow and check entire complex process, then devise a solution and put it all together in one page.

9. Work closely with other members of the Maybank team to measure the impact and efficiency of support delivery processes and identify ways support can drive value to the business.

10. Help evaluate and drive new initiatives, analyses, products, risks and opportunities that are constantly arising.

11. Challenge all members of cross-functional team (engineering, design, etc) to think boldly and creatively and then to funnel that energy into concrete products and execution plans.

12. Support the development, maintenance and implementation of systems and tools that provide efficient analytical capabilities and allow executives to understand key project issues in a timely and efficient manner.

13. Collect all necessary data to guide product direction, whether in the form of competitive intel, users behaviour data or other business metrics. Be incredibly truth-seeking. Solicit and embrace critical feedback.

14. Represent the users' voice – be a critical thinking partner to operations and product leaders in developing and delivering the best experience to users.

15. Understand main objective and apply new evolution human behaviour idea to move forward in the future.



UI / UX Designer @ Storehub

2014-2016

Recommended by Machine for store product display app in KLCC and Midvalley.
Link to download ipad apps

1. Approach is rooted in bottom-line thinking, using analytics to guide creative decisions and support arguments. More importantly to persuade and elicit specific actions and bring value achieving business objectives over accruing portfolio pieces.

2. First draft is never a final draft, work through multiple rounds efficiently - thinking all the way through the experience, developing a solid foundation, thinking, collecting feedback, and refining, do whatever it takes to keep projects on track while keeping messaging on target.

3. Listening closely to other view points and sincerely considering all feedback.

4. Exploration is inherent in process, devour research to become a subject matter expert and come up with a range of concepts for even a single banner ad ( and everything else you work on )

5. think through all the strengths and weaknesses of a communications strategy, and have thoughtful answers to every questions.

6. there's strong rationale behind every recommendation, because of tried it a million other ways. Even when I think I have the solution right away, and still try honestly to prove myself wrong.

7. Selling my work and ideas is one of my most impressive skills. And defend myself decisions and push for what I think is right for the business objectives and audience needs, using logic and evidence rather than opinion or emotion to make my case.

8. Do this all with a collaborative spirit that puts good of the team ahead of my own ego.

9. Focus on UI, UX and interested in talented people first, titles a distant second.

10. Substantially contribute to defining the "what" as well as the "how".

11. Love to analytics and know which features can act as force multipliers on company's business model.

12. Figure out all kinds of quick and dirty, and last-minute tweaks between designs.

13. Always dream of better prototyping tools.

14. Release cycles and know what details matter at each stage, how to motivate engineers to get the fit and finish right, most likely to go afoul at each stage.

15. Share several shining examples of real work shipped, and what I learned along the way.

16. Appreciate the art of excellent copy, but know it's not about creating fine art.

17. Leading the visual design for the company products and aligning the holistic design throughout.

18. Participating in discussions with stakeholders to clarify what they want.

19. Designing and maintaining the UI standards to have a consistent look and feel throughout all pages.

20. Learn from the best examples analyzed from 10 top companies and discover why usability isn't enough to create a memorable user experience.

21. Heavily involved in the crossover of design from concept to make it REALITY.




Creative Digital Designer / User Interface Engineer @ Nexstream

2012-2014

1. Providing digital ideas, interactive design and multimedia solutions.

2. Working collaboratively with company principle in helping to create and revamp websites, focused on innovative user experience and designs for mobile devices and traditional desktop platforms.

3. Worked along with Marketing manager, CEO, investor, and technical team

4. Responsible for helping design and produce a variety of visually stunning for online ads, banners, newsletters, campaign microsites and so on

5. Designed online promotional sites, micropages and advertising assets for appxquare.com , vcircle.my

6.Works with various design tools and software programs to implement web designs and functionality, extensive experience with web design with focus on usability and best practices

7.Hands-on creation of HTML 5 , CSS 3, site maps and wire framing

8. Focuses on having a deep understanding of users, what they want, what value, their abilities, and also their limitations. it also takes into account the business goals and objectives of the group managing the project

9. Improving the quality of the user's interaction with and perceptions of product and any related services

10. To produce an interface that is comfortable and even joyful to use. as if that wasn't enough to tackle, users needs are always changing, as people continually evolve their expectations and technologies.

11. Early focus on users and tasks
first understanding who the users will be directly studying their cognitive , behavioral, an thropomorphic, and attitudinal characteristics. this requires observing users doing their normal tasks, studying the nature of those tanks, and involving users in the design process

12. Empirical measurement
early in the development, the reactions and performance of intended users to printed scenarios, manuals and etc, is observed and measured, User interact with simulations and prototypes and their performance and reactions are observed, recorded, and analysed.

13. Iterative design, user- centered design activities
• understand and specify the context of use
• specify the user requirements
• produce design solution to meet user requirements
• evaluate the designs against requirement

14. Developing user profiling and user persona
• try to understand users to collect data

15. Discovering people's explicit and implicit needs so that can meet those needs through design. A need is a physical, psychological or cultural requirement of an individual or group that is missing or not met through existing solutions. "needfinds" understand a user's experience by learning about their lives. empathy gaining and needing may be broken down into ( immerse, engage , observe )

16. Known for creativity, flexibility, listening skills, sense of humor and the ability to under stand the big picture, while able to focus on small details

Certificate of appreciation award from Mdec, MSC, Digital Malaysia 2014 - 45 Credit Hours

Freelance Designer

2012-2012

1. Responsible for colors, fonts, images, layout, informational structure and organization, navigation, etc for the web application develop for clients.

2. Assist the programming team develop the web application.

3. Responsible for the company graphics works such as business card design, marketing materials, software documentation and etc.

4.Planning, design and implementation of complete web sites (from musical artist to small businesses)

5. Design with standards compliant code with emphasis on browser compatibility, accessibility, and search engine optimization



Interactive Web & Multimedia Designer @ CR Media

2010-2012

1. 2-years working experience as web designer, Tao payoh, Singapore.

2. Work closely with director and coordinate a team to working through the entire creative process.

3. The main item handle by us was digital portion, example: website layout, media creative, flash animation, event and others.

4. Brand involve such as Crabtree & Evelyn, Augustman, Benz, Alister, Emporio Armani,Alfred Dunhill, pedro and many more

5. Maintained websites for clients from various industries.

6. Ensured work conform to client's brand guidelines.

7. HTML5 & CSS3 coding, image editing, basic SEO and analytics reporting.

8. Editing and preparation of videos for the web, works with various design tools and software programs to implement web designs and functionality

9. Responsible for design, site structure (information architecture), and daily maintenance of a global website and many of it's localized sites.

10. Actively utilized project management abilities and creative skills to translate technical requirements and mock-ups into workable web solutions.

11. Measured content effectiveness via generation of monthly stat reports.

12. Proven ability adhering to standard procedures and operating practices

13. Created and designed HTML emails for CASE marketing promotions including electronic postcards and newsletters



Freelance Designer

2009-2010

1. Worked with and serviced clients from various industries.

2. Provided design treatment and web strategy proposals.

3. Delivered a wide range of web portals, flash, content management systems, micro sites, e-newsletters, e-cards and social media campaigns.

4. Maintained websites for clients from various industries.

5. Ensured work conform to client's brand guidelines.
Education
Saito College

2007-2009

Study Multimedia design such as web design, basic html, edit image, and relate to multimedia.
Language
English, Mandarin, Cantonese, Malay